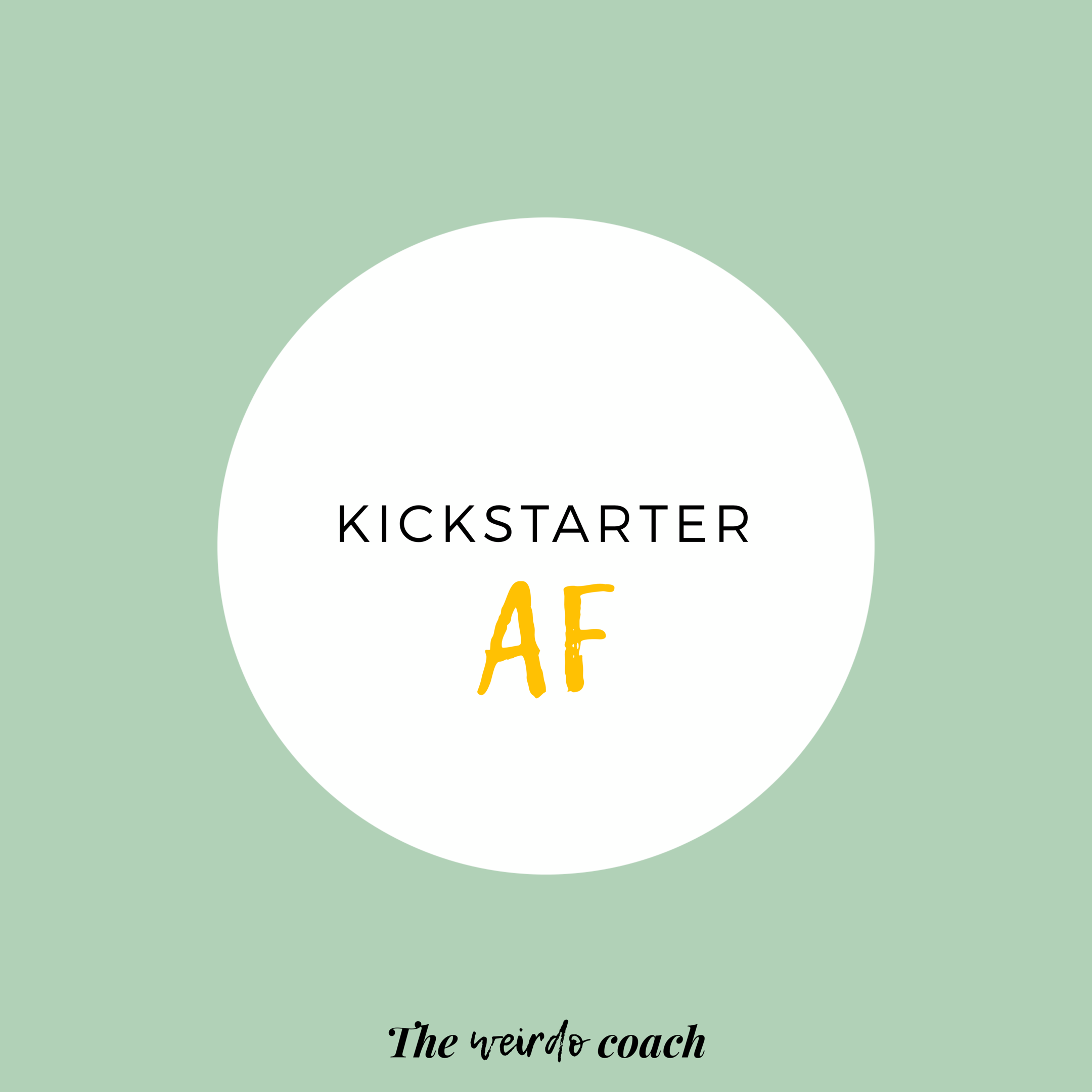 Kickstarter AF
Need a little kickstart for your biz and don't want to pay for the big package? I got you girl!
This is the perfect bite-size package to help you get on track with your business on everything visibility, branding and marketing with a pro, you know so you get started on the right path and don't wasted precious hours (and dineros) working on something that won't get you noticed by the right crowd.
With this package, not only do you get 2 full 90-minute coaching sesh with me, you also get 2 full weeks of Voxer support (like a walkie talkie app) because we all have questions that pops up AFTER we have our meetings!
If you are lost with what to do and where to go with your identity and visibility (aka branding and marketing) don't waste more time, get on top of it quickly and with motherfucking ease with this awesome Kickstarter AF.
sale